Veterinary Team
You can be sure that your pet is getting the best care possible with Arroyo Animal Clinic's amazing team of veterinarians!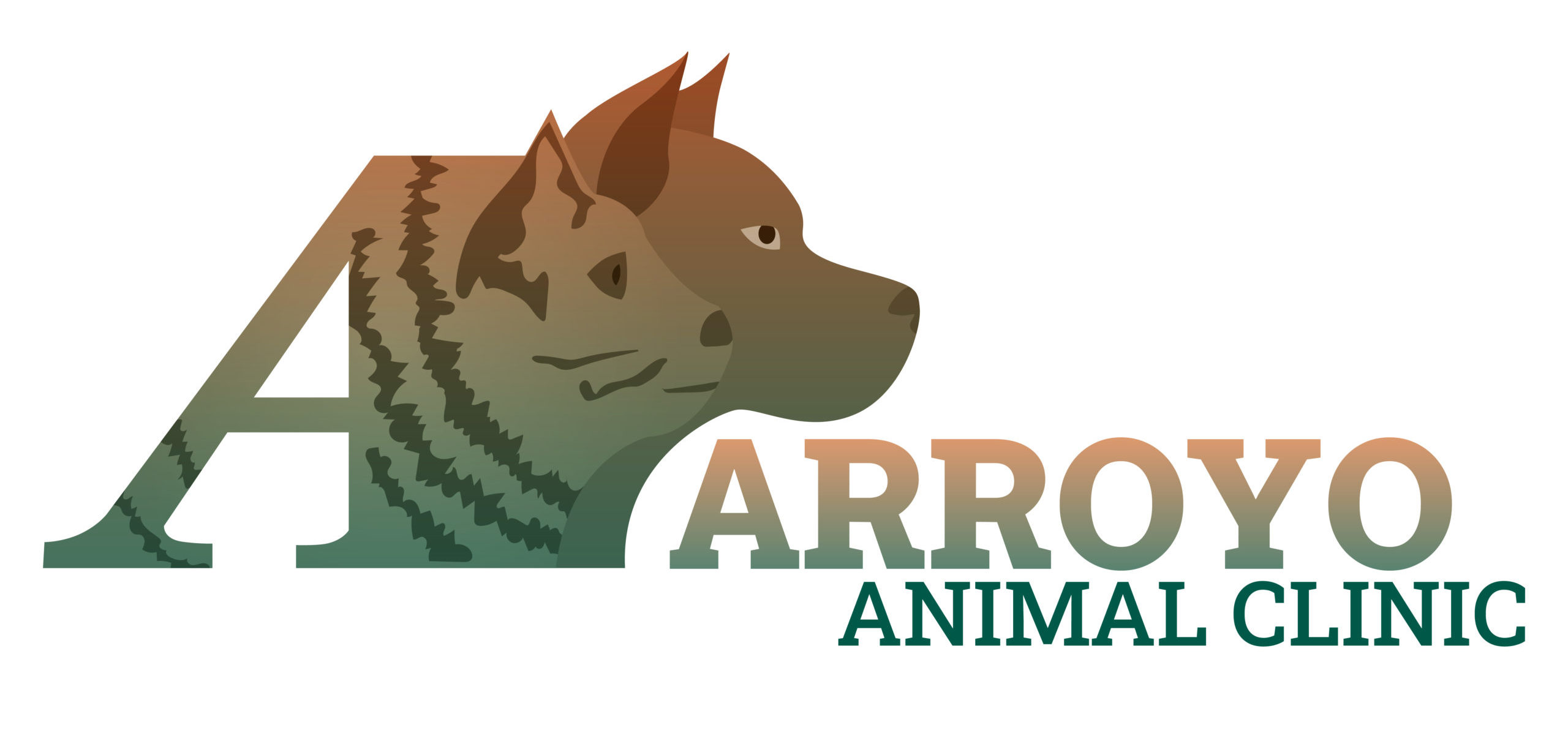 We Look Forward to Meeting You And  Your Pet
Your pet will receive the attentive care they deserve at this clinic. The Doctor and her veterinary team are dedicated animal lovers who put your well-being above all else! Learn more about the team below.
Dr. Michelle Gonsolin
Hello, I'm Dr. Michelle Gonsolin, a native to California. I have traveled internationally for vet school attending St. George's University located on Grenada (one of the beautiful Caribbean islands). I graduated in 2006 from vet school and traveled back to my hometown in California. Early on in my career, I worked in shelter medicine at HSSV/Humane Society. I then soon after found Arroyo in 2007 when Dr. Paul took a chance on a newer graduate. I enjoyed it so much, that I took over the practice in 2016 when Dr. Paul retired. I have a passion for general and preventative medicine, dermatology, and dentistry. I pride myself in working side by side with the patient (and owner) in a calm and comfortable environment practicing Fear Free techniques. I believe in the human-animal bond and encourage pet owners to be an integral part of the decision-making.
I am married with 3 children. I have 2 cats (Roxy & Finn), a Bully mix named Ford (yes like the car!), and a bearded dragon named Gizmo. When I am not working, (somehow, I find the time!), I enjoy family time which usually includes travel soccer, camping/hiking, and keeping up with Grey's Anatomy!
Erica, Practice Manager
Hi, my name is Erica and I began working with animals at a very young when I was offered an amazing opportunity to work at a local animal shelter. My passion and desire to help animals only grew stronger, and I continued on to working in the veterinary community for over 10 years now. Almost half of that time has been spent at Arroyo Animal Clinic. I have thoroughly enjoyed developing meaningful relationships with both our clients and patients. I truly believe that it helps to impact the level of care and medicine we are able to provide. When I am not at work, I enjoy spending time with my husband and our two children….and all our furry kids as well. We have our hands full with 4 dogs (Luna, Roxi, Milo, and Burrito) & 2 cats (Ash and Jack Jack). We enjoy taking trips together, spending time outdoors, and binge-watching our favorite shows/movies while relaxing at home.
Corina, Receptionist
Hi, my name is Corina, and I have been a Receptionist at Arroyo Animal Hospital since August 2020. I have 9+ years of experience working in customer service and 5 years in the Veterinary field. I truly believe in the importance of making sure the client is happy as well as providing top-notch care to all our patients.
When I am not at work, I enjoy spending quality time with my husband and our daughter.
Cindy, Receptionist
Hi, I'm Cindy and I am one of the Receptionists at Arroyo Animal Clinic. I have been working in the Veterinary field since 2016. My love for animals all started when I got my first pet hamster, Sleepy. I am passionate about saving and rescuing all the dogs I can! As for myself, I currently have 2 dogs, Ellie and Wyatt. In the future, I would love to open either an Animal Shelter or a Rescue where I can continue helping animals in need.
Outside of work, I enjoy spending time with my son and going on trips, especially to Disneyland.
Mia, Veterinary Assistant
Hello, my name is Mia. I am a graduate of UC Davis with a Bachelor of Science in Animal Science with an emphasis on companion animals. I joined the Arroyo team in August 2021. Although Arroyo is my first working experience in Veterinary Medicine, I've volunteered with Mercer Clinic, Humane Society Silicon Valley (HHSV), and more throughout my college life. One of my favorite memories was volunteering in Guatemala. I enjoyed the breathtaking views while helping to control the local stray animal populations through neuter and spay surgeries. I also work at an Animal Emergency Clinic in hopes of expanding my knowledge in this field.
In my free time, I enjoy catching up with my favorite shows, drawing, collecting mystery boxes, traveling, and FOOD exploring! Food cures all.
Rachel, Veterinary Assistant
Hi, I'm Rachel! I have been working in Veterinary Medicine since 2017. I got my start in Charm City (Baltimore) where I lived after completing a volunteer year with Americorps NCCC. I moved back home to California in June 2021, where I reside with my partner Tony and our adopted cats Berlioz & Simon.
I am fear free certified and am a self-proclaimed crazy cat lady! In my spare time, I enjoy video games, rock climbing, and listening to my record collection.
Sam, Veterinary Assistant
Hi, my name is Sam and I am currently in the process of becoming a licensed Veterinary Technician. I thoroughly enjoy working with animals and getting the opportunity to make their lives better. When I am not at work, I like to spend my time with my 13 year old Doberman, exploring new hiking trails or just cuddled up on the couch binge watching Netflix. You can also catch me out on the track playing Roller derby!
Anthony, Veterinary Assistant
Hi, my name is Anthony. I have worked in the veterinary field for the last five years, but as Veterinary Assistant for the previous two years. I recently graduated from Colorado State University with a Bachelor's in Biology in hopes of getting into Veterinary School. I've had various pets throughout my life, from parrots to dogs, cats, and gerbils. I have one dog named Baby, but I hope to get her a sibling soon! In my free time, I love to play and watch sports, hang out with friends, play video games, go to the movies and travel to new places.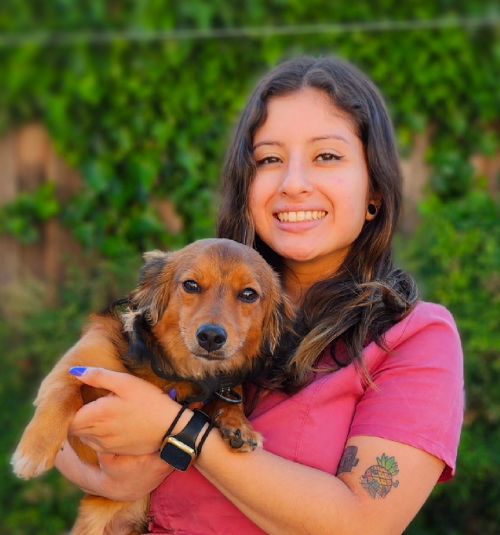 Krystal, Veterinary Assistant
Hi, my name is Krystal. I have been a veterinary assistant since October of 2021. I was born and raised in San Francisco, spending my entire life there until moving to the South Bay in November of 2022 to join Arroyo. My passion for animals began as a toddler watching the kids show "Zoboomafoo," and grew with visits to the SF Zoo and California Academy of Sciences (where I also worked throughout high school). Growing up, my family has had fish, a Red-Eared Slider turtle, a hamster, and six dogs. Our dog, Connor, is now 18.5 years old! I also have cats, Bernie and Yogi, and our newest addition: Tommy, a dachshund mix, all with my partner Boris.
Aside from animals, my interests include Disney, Halloween, and collecting miniatures/figurines. In my spare time, I enjoy trying new restaurants, going on long drives to new places, and visiting new museums.